Someone from the list just asked me to tell you all about scheduling emails.
How much time would you save if you could write your emails ahead of time at your convenience and schedule them to go out when you want them to? For me, this saves a huge amount of time. I always think of an email that I want to send at some weird time - early in the morning, late at night, in the middle of the weekend. Previously, I would write a draft and then set a reminder to send it later, which I might or might not see at the intended time.
You can do this in both Gmail and web Outlook allow. It's called "Schedule send." (In regular Outlook, you can do this too, but it is a little more complicated, and it is called "Delay the delivery")
To schedule your email in web Gmail or web Outlook, write the email and click on the little arrow you see on the send button. It will pop up a little "Schedule Send" action. When you click that, you will see a dialog where you have the option to select a pre-defined time (like "tomorrow morning" or "tomorrow afternoon"), or you can specify the date and time that you prefer.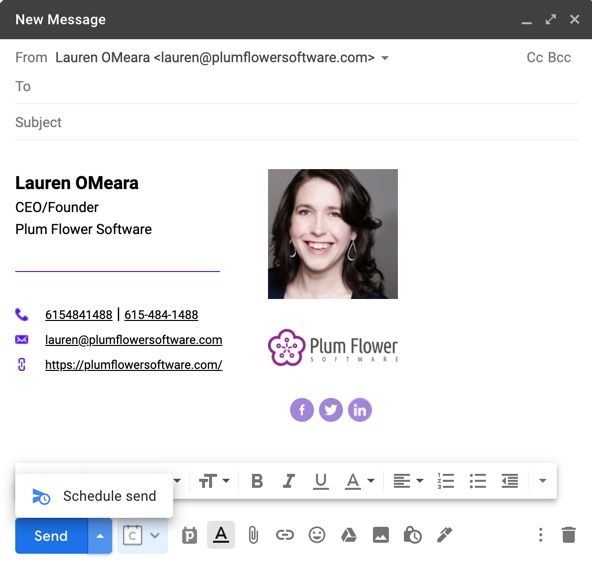 Once you have picked the date and time, the scheduled email will appear in "Scheduled" in Gmail or Drafts in Outlook. You can also cancel, edit, and reschedule the email if you need to.
I hope you enjoy this capability as much as I have. I use the heck out of it.